It's Only February and You're Already off Track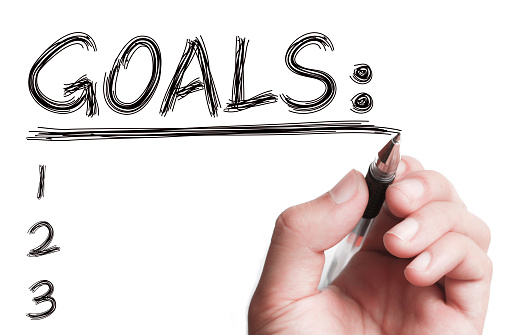 You began the new year with the best of intentions. You set your goals for 2016 and told yourself that nothing would stop you from achieving them. But after a few weeks, things have not been going so well. You haven't made nearly as much progress as you thought you would. Other things keep getting in the way. How can you get back on track? Here are a few ideas developed by motivational psychologists.
1. Make sure your goals are exact.
When you set a goal, if it's too nebulous or ambiguous, you will have trouble getting motivated because it's too abstract. Take another look at your goals and make sure they are as specific as possible. For example, if you make a goal to lose weight, spell out exactly what that goal is – 10 pounds, 20 pounds, 30 pounds? And how long are you giving yourself to achieve that goal?
2. Just do it.
Decide when and where you are going to do the work needed to achieve your goal. Will it be 9 a.m. to 10 a.m. each morning? Then just do it. When 9 a.m. rolls around, put everything else away, and focus on your goal.
3. Keep records.
You need to record your progress. Write down each day what you have achieved toward your goal and what you have yet to do. This will help you see exactly where you stand and give you motivation to keep going.
4. Get in the right mindset.
Any progress toward a goal is going to take hard work. Be prepared to do that hard work. Realize you are going to encounter obstacles and think about how you are going to overcome them. Reaching goals is going to require persistence.
Focus on incremental improvement. Improvement does not come all at once; it happens a little bit at a time. You need to have patience as well. Persistence, planning and effort will help you develop the toughness you need to keep going.
Another way to help develop your willpower is to do something each day that you would rather avoid. Willpower, as with many other abilities, is something you can build up through practice.
If you are an insurance professional looking for work, or thinking about making a change, contact Insurance Relief™ today. We are one of the best in the business, winning a Best in Staffing award for our accomplishments. We care about the people we recruit as individuals. We provide job opportunities that fit, and we treat our people with respect and fairness.