AIG Cutting Jobs – Could Contingent Labor be the Solution?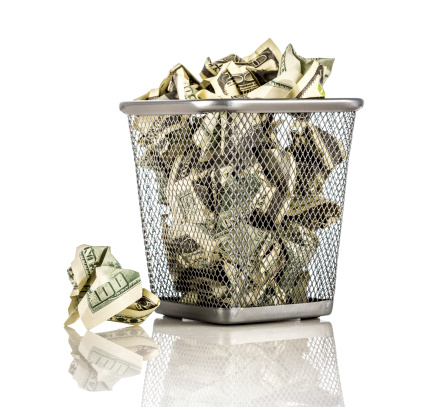 Under pressure from investors and an earnings decline, the CEO of AIG recently announced plans to lay off about 25 percent of the company's 1,400 senior executives. The executives have made substantial contributions to the company, according to CEO Peter Hancock, but their services simply are no longer needed.
In addition, Hancock said company employees should expect shorter careers at the insurance giant than in the past. Lifetime employment can no longer be guaranteed, Hancock said. The paradigm shift in human resources is part of Hancock's restructuring of the company, which has already shed more than 50,000 employees over the past six years.
The company has also been selling assets for a number of years to repay a government bailout and to simplify its operations. AIG has also merged offices and moved some of its operations to lower-cost areas, such as the Philippines, Malaysia, and Amarillo, Texas.
The company is currently under pressure from investor Carl Icahn to reorganize. Icahn referenced that the company is not run well, and recommended breaking it up into three insurers.
The company's reorganization and downsizing has coincided with a reworking of the way the company uses contingent labor as a cost-cutting measure. In 2009, when the company received the government bailout and began its workforce reductions, it also revamped its contingent labor processes.
Before 2009, its six businesses worked independently, working with their own vendors and hiring contingent labor. But in 2009, the company unified its contingent labor program to increase cost savings, efficiency and quality.
This enabled the company to develop a consistent, common practice for handling its contingent labor. Before this time, the company had no clear policy with regard to contingent workforce. The company also more actively collects data on all of its contingent labor policies and practices, which enables greater transparency and consistency and greater savings.
The company has also implemented a consistent program to measure contingent labor effectiveness to see how well its suppliers are satisfying the company's demands and to improve supplier performance. This focus on measurement has also helped the company to find suppliers that can meet its needs, rather than using an unfocused supplier base as it had in the past. The company has also formalized its terms of engagement with its suppliers.
All of these changes have helped AIG develop a contingent workforce that is thriving at the company.
Insurance Relief™ is one of the most respected staffing agencies focusing on the insurance industry. We take a personalized approach to each company with which we work, matching the right candidate with the right job. Our efforts have earned us a Best in Staffing award. Contact us today.