Open Enrollment: 4 Important Lessons for Success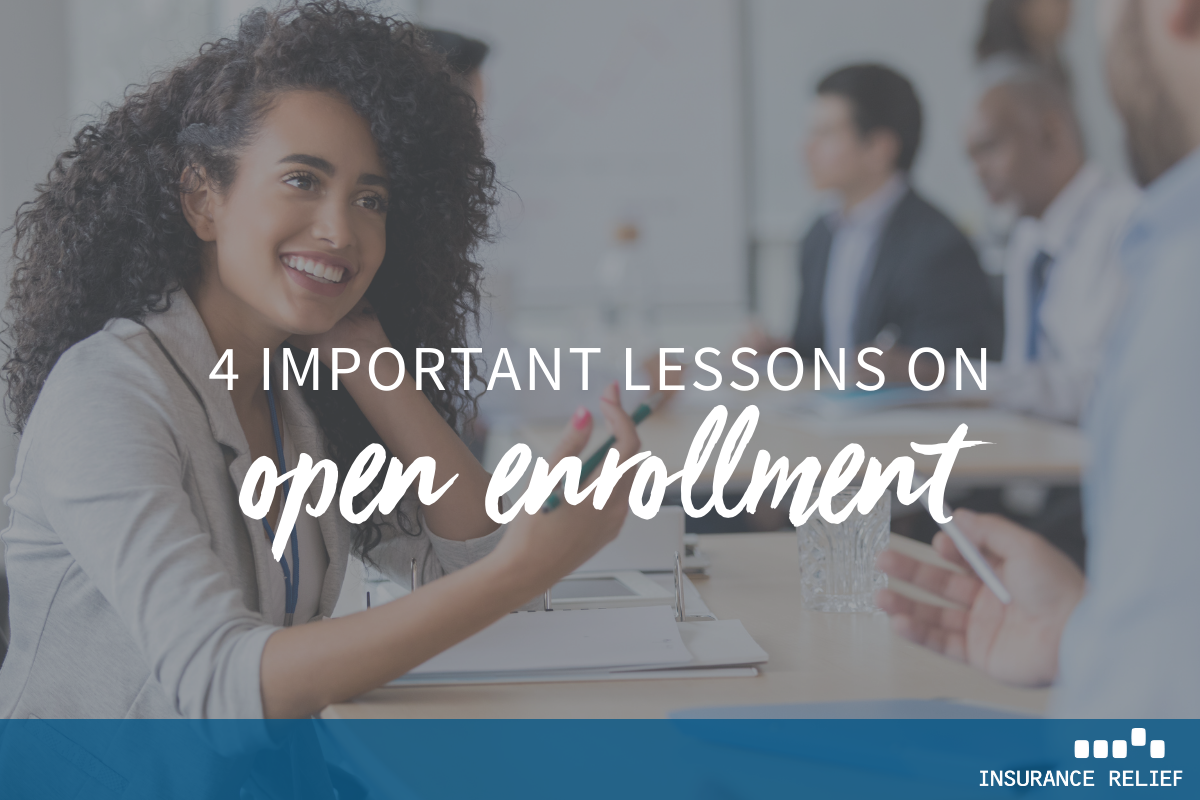 Open enrollment. It's that time of year when people need to choose their healthcare insurance plan. It's not an easy task. There are a lot of moving parts, a lot of things to look at and compare. Here are some tips on how to get the most out of the process.
1. Be aware of deadlines
With employer-based health coverage, there is no set time for open enrollment. The company makes that decision each year. So, check with the human resources department to ensure you know the dates for the open enrollment period.
2. Know the kinds of plans
The three most common types of plans are PPOs, HMOs, and HDHPs.
PPOs, or preferred provider organizations, are the most common insurance plan among those offered by employers. The premiums are a good deal higher than other types of plans, but PPOs offer greater freedom. For example, you can see any physician or specialist in the plan's network. Also, you can see a specialist without having first to get a referral from your primary care physician, as you do with other types of plans.
The premiums for HMOs, or health maintenance organizations, are not as high as PPOs, but you have less freedom with these plans. For example, you have to use a healthcare provider within the plan's network, and you need a referral from your primary care physician to see a specialist.
Another type of plan gaining in popularity is the HDHP, or high-deductible health plan. These plans have premiums that are a good deal lower than others, however, there is a much higher deductible. This means you will have much higher out-of-pocket costs before the insurance coverage kicks in.
3. Compare costs
You will have a range of different plans to choose from. So, you need to compare the coverage that each offers, along with the premiums you will have to pay, the deductible, and out-of-pocket costs.
Generally, with plans that have lower monthly premiums, you have to pay more for the actual services you receive, and the deductible is usually higher. So, when comparing costs, you need to consider what kind of medical care you will need.
If you have health issues and foresee that you will be going to the doctor more often, you may want a plan with higher premiums, lower out-of-pocket costs, and lower deductibles. If, however, you are healthy and don't think you will be going to the doctor much at all, a lower premium, a higher deductible plan may be more appropriate.
Look at the provider network
Before you choose a certain plan, make sure your healthcare provider accepts the insurance. Physicians may accept one type of plan provided by a carrier but not a different one. Some PPO plans, for example, have more extensive networks than HMOs.
To determine if a particular physician is in the insurance network, you can go to the insurance company website, which will list those providers who accept the insurance. Or you can call the physician's office directly.
Contact Insurance Relief Today
Insurance Relief is one of the most respected staffing agencies focusing on the insurance industry. We take a personalized approach toward each person we recruit, matching people with the right job and treating everyone with respect and fairness. Our efforts have earned us a Best of Staffing award. Contact Insurance Relief today.