Paneling Didn't Go Out in the '70s: How to Master the Panel Interview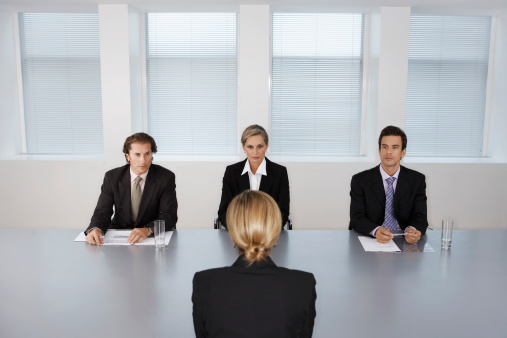 As anyone who has ever applied for a job knows, there are various types of interviews. There is the screening interview, the stress interview, and the behavioral interview. However, there is one more type of interview – the panel interview. This is an interview where several people question the candidate.
It can be intimidating when you think about having to deal with three or more people simultaneously. But there are some things you can do to prepare for the panel interview. Here are a few tips.
Find out who is on the panel.
Usually, the people on the panel will be from different departments in the company. One person will probably be the person who will be your supervisor; others may be managers from other departments with whom you'll be working. There may be someone from human resources on the panel. Naturally, each person will be asking questions that are related to their particular department and interests. That is why it is important for you to find out in advance who will be on the panel, so you can prepare properly.
Deal with the entire group.
When someone asks you a question, there's a natural tendency to focus your answer to just that person. But remember, there are several people in the room, all with different interests at stake, and you need to bring them into the conversation as well. So, as you answer the first question, turn your attention to the others in the group and look them in the eye as you speak.
Body language is important too.
As you talk to each member on the panel, make eye contact with them. Turn your body so that you are facing the person you are talking to directly.
Get ready for the barrage.
With several people on the panel, each is going to want to get their questions in, and this may lead them to jump in with their question before you have finished answering the previous one. So, you need to control the conversation. Don't be rushed.
When asked a question, take a moment to consider it, and then answer briefly and to the point. If someone interrupts and you still have something to say about the first question, just respond politely that you will get to their question in a moment, but that you have a few things to add on the first question.
At Insurance Relief™, we take a personal interest in each of our job candidates, taking the time to learn about them, their backgrounds and interests, and then matching them to a job that fits their skills and interests. Then we follow up to make sure they are succeeding in their job. Our attention to detail has earned Insurance Relief™ best of staffing awards. Contact us today.