Spread the Love This Valentine's Day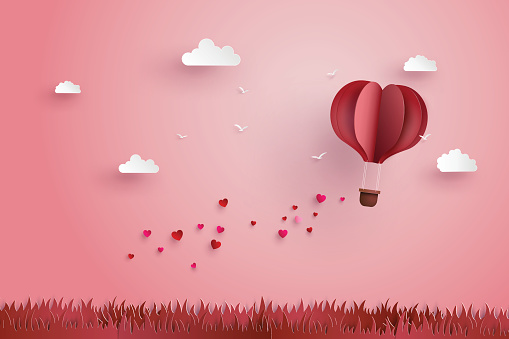 Valentine's Day is all about expressing love and affection. Companies need to do something similar for their employees, showing their workers they care about them. This helps to improve employee morale and engagement, which in turn leads to greater productivity and better retention rates.
Recent studies have shown that companies can do much more to improve employee well-being and engagement. Businesses need to help improve the physical, emotional, mental and social well-being of their workers. This involves more than just having a wellness program. It means helping employees manage their workloads, have better work-life balance and more flexibility with when and how they do their work.
Here are some areas to focus on.
Communication and Feedback
Everyone wants to know how they are doing, if their performance is meeting expectations. For this reason, feedback needs to be given on an ongoing basis.
Supervisors need to be open and accessible to their workers. Transparency is important as well. Employees need to be treated with honesty and respect, to know why the company puts certain policies and procedures in place.
Companies should survey their employees to find out what is important to their workers. To get the most from the surveys, they need to ask employees how they feel about company goals and their connection to these goals. The surveys need to evaluate how employees work together and if they have adequate resources and training to do their job.
Recognition and Reward
Managers need to acknowledge the work of their teams by recognizing it. But more than just acknowledging it to the individual employee, managers must advertise it as well among others in the organization so everyone knows what the person has done.
Companies need to establish well-thought-out reward systems. That means offering more than just salary increases and bonuses because, although they are strong motivators, they are only effective up to a certain point. Other rewards that are more meaningful involve giving employees more autonomy and authority with decision making or giving them work that is more challenging
Opportunities for Advancement and Training
Everyone wants to grow and develop in their jobs and careers, to tackle new challenges and experience new opportunities. Companies need to give their employees these opportunities to grow and advance. To help workers grow, companies should offer education and training programs as well.
Flexibility
Many workers today want flexible schedules and more casual dress codes. However, companies do not appear to be responding to this desire. Fewer offer flexible scheduling now than six years ago. But surveys show flexibility is important to employees, and it can be accomplished through planning and coordination.
About Insurance Relief – Insurance Recruitment Specialists
If your company is looking for qualified, reliable insurance professionals, contact Insurance Relief today. We are one of the best in the business, winning a Best of Staffing award for our accomplishments. At Insurance Relief, we thoroughly evaluate each person, so you get only the best. Give Insurance Relief a call today.