The Unforgiving Nature of the Insurance Industry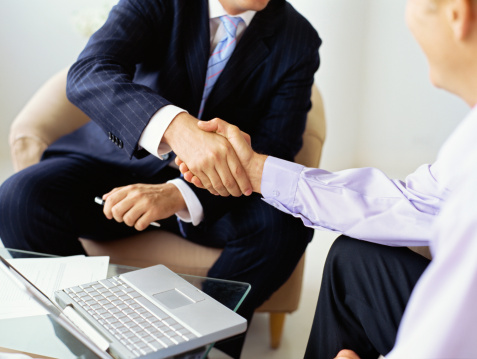 Millions of Americans do not have enough life insurance to protect their families, but the insurance companies are having trouble selling it to them. In the past 30 years, the population of the United States has grown by almost 85 million people, yet the number of life insurance policies sold during that time period has been trending steeply downward.
Part of the problem lies with the consumers themselves, many of whom readily admit they need more insurance.
The Need to Adapt
But others say part of the problem is insurance companies are not adapting quickly enough to the digital age. Their protection can be complex and confusing, there is a lot of paperwork involved and salesmen are more concerned about making the sale than explaining the coverage to the consumer.
Companies still sell insurance the way it was sold many years ago, through agents who work in communities around the country. This approach is based on getting to know the customer. Because agents live and work in the community, they can get to know people personally.
But many business experts say this is not a very cost-efficient way to do things, especially in the digital age. Agents often charge hefty commissions. It is often hard for consumers to find out how much a policy is really costing them or to compare different policies.
In fact, some financial experts have advised skipping complicated insurance products altogether, instead going online to get insurance.
Insurance companies recommend that everyone get disability coverage, which protects people and their families if they become disabled. If you have a family, life insurance is recommended as well. People can often get these types of coverage through their employers, and they can get it more cheaply because employers can get group rates.
Modern vs. Traditional
Consultants say insurance companies need to modernize their approach. Insurers need to reconsider how they sell insurance and look for ways they can benefit consumers while people are still living. One way to do this is to tie it into people's retirement account, offering protection for medical expenses and long-term care costs.
But others in the insurance industry are not so sure. Face-to-face interaction is still the best way to sell insurance they say. There is no substitute for sitting down with a consumer and explaining to them in person how insurance can help them and contribute to their financial security. That is what gets the best results, according to many in the industry.
Insurance Relief is one of the most respected staffing agencies focusing on the insurance industry. We take a personalized approach toward each person we recruit, matching people with the right job and treating everyone with respect and fairness. Our efforts have earned us a Best in Staffing award. Contact Insurance Relief today.