Tips on Choosing the Right Recruiting Partner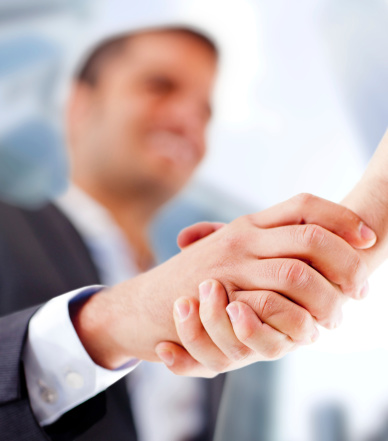 If you're a hiring manager in the insurance industry, or you own an insurance firm, and you're looking for a good insurance staffing service to help you find insurance pros, how do you know which to choose? How can you determine which is the best?
A good way to gain some insight into the best versus the rest is to look at award winners in the insurance staffing industry. One such recognition is the Best of Staffing award given by Inavero, a satisfaction survey firm, to those agencies garnering the highest approval rating from both workers and client companies.
Here are a few traits of those award-winning companies:
They are more likely to spend time educating clients.
They place more emphasis on making sure their placements have the right fit with companies in terms of working styles and values.
They check in with job candidates two to three days before a job begins and ends.
They check with their employees about job satisfaction, which the staffing firms consider to be among the most important pieces of information. They also check more consistently with their clients to determine their satisfaction.
Those are a few of the traits to look for when choosing a staffing partner. Here are a few more:
1. The best firms do a thorough background check.
They do this for several reasons. One, they obviously want to send qualified people to their company clients. But they also want to make sure the person they send is successful in the job. By doing a thorough background check, the service knows whether the person has the skills and qualifications to do the job.
2. The best firms provide support even after placement.
A good staffing service follows-up even after they place candidates in a position. This helps provide the candidate with the resources and training to make sure he or she can do the job well.
3. The best firms provide personalized service.
As the Inavero survey showed, a good staffing firm takes the time to determine each person's skills, interests, goals, work styles, and lifestyles. This will help the firm better match the person to the kind of job that he or she will enjoy doing.
4. The best staffing companies stay up to date.
A good staffing firm stays current with all applicable laws and regulations, keeping track of changes put forth from federal and state regulatory agencies. The service maintains compliance with all policies and procedures from government entities.
5. The best companies strive to maintain a high standard of service.
A good staffing firm is constantly evaluating its own performance to ensure that it maintains the highest standards of service and performance.
If you are looking for top-notch insurance professionals for your company or department, contact Insurance Relief™. As an Inavero Best of Staffing award winner, we can find the right person for you. Give us a call today.