Top Ways Your Resume Should Differ from Your LinkedIn Profile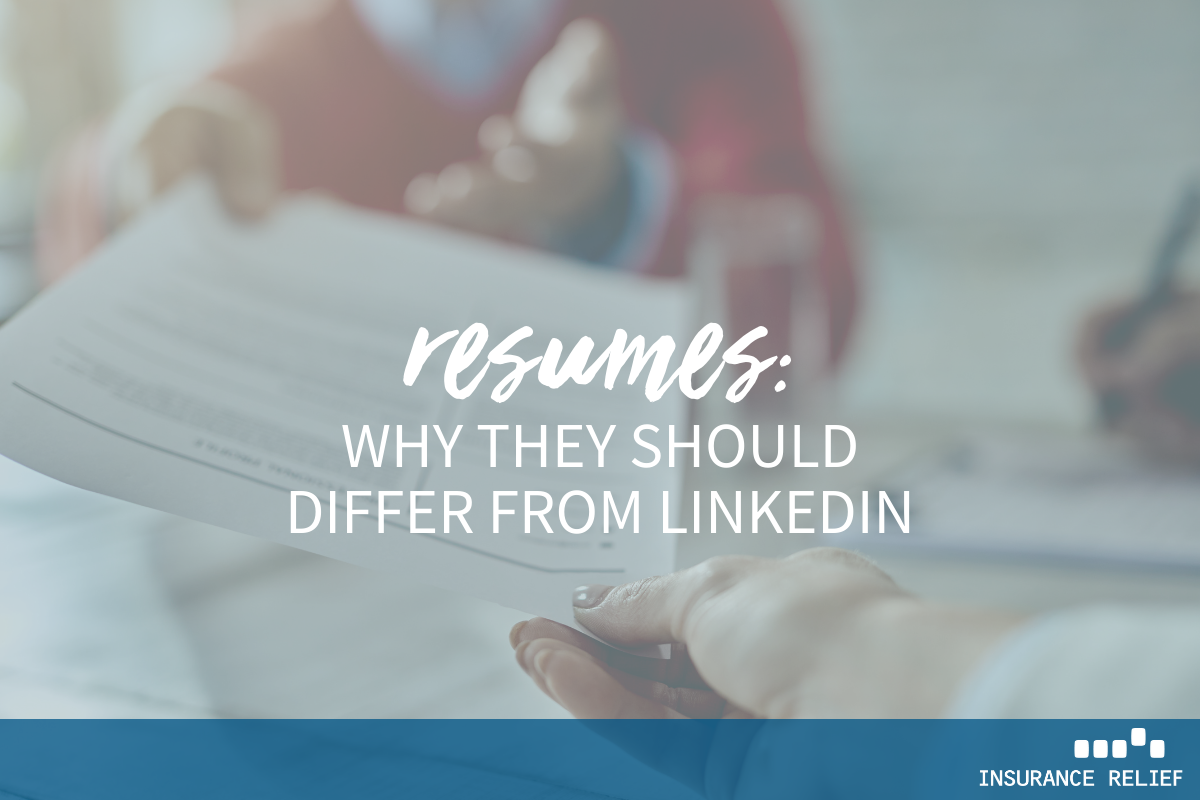 In general, your resume and LinkedIn profile serve the same purpose – advertising your knowledge and skills. But they are used in different situations, therefore there are important differences between them. Here are a few.
1. Specificity
You want to tailor your resume to the specific type of job and company you are applying to. Your resume has a definite target and purpose. You are using the job description to help you customize it for the job you want.
On the other hand, your LinkedIn profile is not geared toward any particular job but is rather a more general description of your skills, experience, and knowledge. It is designed to address a wider audience. 
2. Brevity
It is common knowledge that hiring managers spend only a short time perusing a resume. As a result, to have the greatest impact, you need to keep it short and focus only on the most outstanding qualities and accomplishments that will get you noticed.
But with your LinkedIn profile, you don't have such constraints and can go into a lot more detail about your background and experience, giving more examples of your work and your accomplishments. In addition, you can provide attachments, links, videos, and testimonials of your work. However, on a resume, you are limited to the evidence you can provide through a written narrative. 
3. Formality
You want to highlight your competence and professionalism in a resume, so it is written in a more formal tone and style. And while you want to do the same in a LinkedIn profile, you have more leeway in this venue to use a more relaxed, conversational style, which also shows your personality. 
4. Privacy
Your LinkedIn profile is accessible to a general audience, and for that reason, you need to be careful about the kind of information you post on it. For example, you don't want to list your address or other personal information. 
On the other hand, the resume is targeted toward a specific person who will protect your privacy so that you can reveal more personal details. 
Start Standing Out to Employers Today
If you are an insurance professional, it is in your best interest to partner with a staffing expert that understands your unique skills and needs. Insurance Relief is that expert, with vast experience in the insurance industry. Insurance Relief works with brokers, carriers, and third-party administrators to locate and place the best people for positions in the industry ranging from entry-level to senior management. We invest the time to understand what you want to accomplish and then work our hardest to find you meaningful opportunities. Give Insurance Relief a call today.