Developing Your Own Leadership Style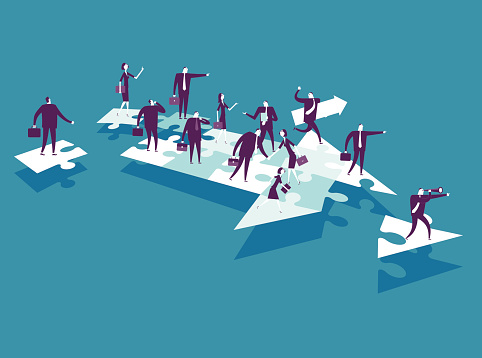 What makes an effective leader? You will probably get different answers from different people. But there are a few qualities everyone likely would agree on. Good leaders are able to get the best performance from their people. They know how to keep their people motivated and happy, while at the same time productive. Here are a few efforts that top-notch leaders make to achieve those results.
Exceptional leaders are clear about their direction and plan of action.
If people are going to accomplish anything, it stands to reason they have to know what to do. They need to know what direction they are headed and how they are going to get there. It also is important for them to know why they are going in that direction.
A good leader can clearly communicate to their employees where they are going and why, and the steps they need to take to get there. A first-rate leader is able to get buy-in from their staff, so they have a stake in the team's success.
Effective leaders know how to motivate.
A good leader knows how to push their people, yet they also know how to inspire them. They motivate by demonstrating their faith and trust in their staff to do what it takes to get the job done. They respect their abilities by allowing employees to make their own decisions and holding them accountable for those decisions.
Exceptional leaders set ambitious goals.
A good leader challenges their people and sets high standards. However, a successful goal-setting process entails the leader first soliciting ideas and opinions from their staff, where everyone takes part. This way, everyone has a stake in the result, and they all feel valued.
First-rate leaders have integrity.
Integrity is one of the defining characteristics of a good leader; one who inspires trust. Because their people trust them, they have faith in their decisions and know they have their best interests in mind, and they are not manipulating or using them for their own ends.
Strong leaders care about professional development.
A good leader does all they can to help their staff grow in their jobs and careers by helping them acquire new skills; then, they give them the chance to use those skills.
A good leader is always learning and trying to improve their own skills and knowledge, and they communicate the importance of this to their staff.
Effective leaders seek feedback.
They want to hear from their staff on how things are going – the good and the bad.
Great leaders hire great talent.
If your company is looking for qualified, reliable insurance professionals, contact Insurance Relief today. We are one of the best in the business, winning a Best in Staffing award for our accomplishments. At Insurance Relief, we thoroughly evaluate each person, so you get only the best. Give Insurance Relief a call today.