Fun Halloween Costume Ideas for Insurance Professionals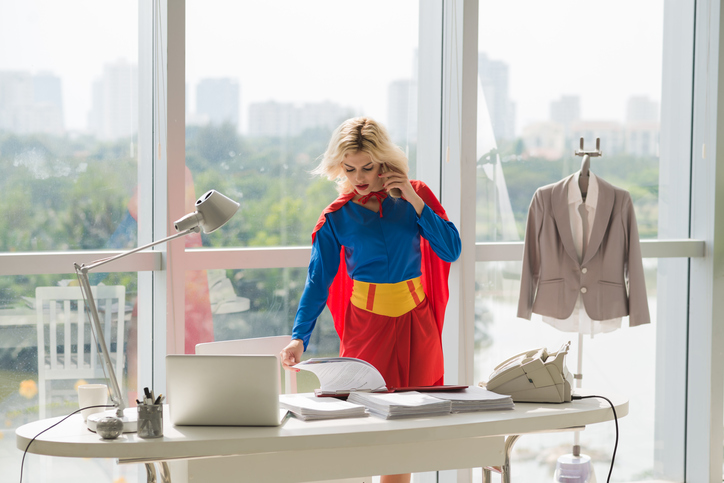 Halloween will soon be upon us, and with it, Halloween parties. What will you go as this year? Tired of the same old, same old? Ghosts, Frankenstein, Dracula, etc, etc. If you are looking for a change this year, here are a few ideas for insurance-related costumes.
Flo, the Progressive agent
This is a popular costume. So popular, in fact, that Progressive gives you tips on how to dress up like Flo on its website. You can also buy the official Flo costume on the website.
Jake, from State Farm
You know, the guy on the phone late at night. And you know what Jake is wearing – khakis, or rather, kaaackeees, as he says. Add a red polo shirt and you are ready to go.
Mayhem, from Allstate
This is a real fun-loving guy. Plus, it allows for a lot of creativity. Put on a rumpled suit, and add some props, and there you are.
Aaron Rodgers
For those who aren't football fans, Rodgers is the all-star quarterback for the Green Bay Packers – and the guy who does the discount double-check dance in the State Farm commercials.
Maxwell
Remember him? He's the pig in the Geico commercials. (weeee-weeee all the way home). Find your favorite pig costume, add some pinwheels and you have your Halloween costume.
Kash
The money you could be saving with Geico. This character also lends itself to a creative touch. There are lots of ways to portray the money with the big googly eyes.
The Gecko and the Caveman
Both Geico staples. Who doesn't know the gecko? This one is instantly recognizable. You can find costumes for both online at Amazon or eBay.
Professor Burke
He may not be as well known as the gecko, but you have probably seen him in a Farmers Insurance commercial. Bald. Glasses. Been there, done that attitude. His full name is Professor Nathaniel Burke and he teaches at the University of Farmers.
Looking for a change in careers instead of a costume change?
If you are an insurance professional looking for interesting and challenging work, Insurance Relief is the place to go. We are one of the top insurance placement firms, winning numerous Best of Staffing awards. We take the time to get to know each of our job candidates, so we can find the best positions for them. We are with you every step of the way. Give Insurance Relief a call today.