How Inflation Impacts Your Paycheck – And What to Do About It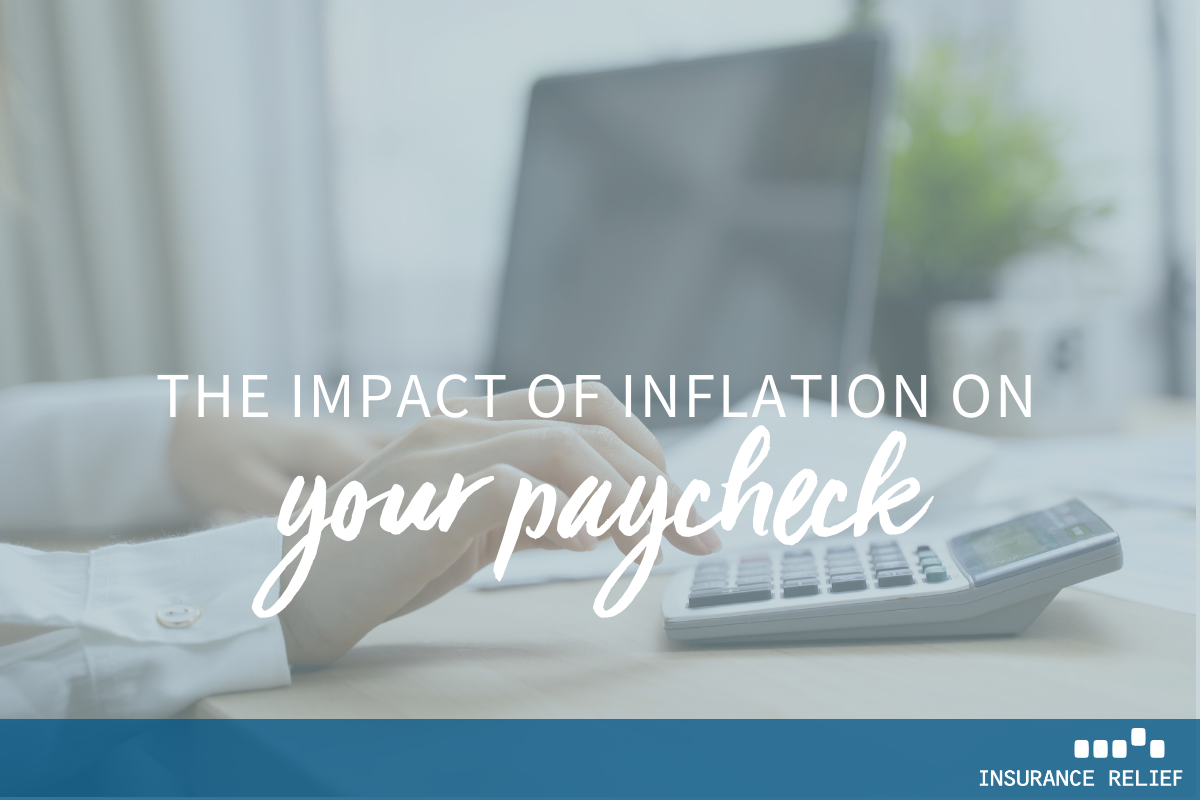 You may have noticed that your paycheck doesn't go as far as it used to. That's because the earnings of workers have eroded from inflation. The annual inflation rate in the US was 8.3 percent in April, just following a 41-year high of 8.5 percent in March.
How can you stretch your paycheck to counter these inflationary trends? Here are a few ways.
Put together a budget
If you want to take charge of your expenses, you need to know how much money is coming in and how much is going out, especially when expenses are rising due to inflation. Making a budget helps you to keep track of how much you're spending and what you are spending it on.
And there are some easy ways, at least initially, to help trim costs. You can begin by canceling subscriptions and looking at price comparisons online for gasoline. When you shop for groceries, stay away from the name brands and go towards the generic ones     .
Pay down your debt, especially debt with variable interest rates
Paying down debt usually takes a backseat to other expenses. But in times like these, when inflation is high, taking care of this debt with higher interest rates is important. This includes things like credit cards, lines of credit, personal loans, and variable rate mortgages.
You should put money aside for these things after living expenses and before using money for investing.
Have a reserve fund
As prices rise, your first reaction might be to look around for ways to invest to keep up with inflation. But before you do this, financial advisors recommend setting aside enough money to take care of any unforeseen expenses.
This may sound simple to do, but studies have shown that a majority of people in the United States don't have enough money in their savings accounts to cover a $1,000 emergency expense.
Buy bonds
Bonds are a good place to invest because they are lower risk and they keep pace with inflation. One such type of inflation-indexed bond is the I-Bond. They are backed by the US Treasury and are linked to the Consumer Price Index. The interest rate on the bonds is changed every six months based on the rate of inflation. You can get your money back after one year.
There is, however, a limit of $10,000 that you can buy each year.
Put money into your home
Your home is always a good place to invest, especially now when home prices have been rising so quickly. And economists predict that home prices will stay relatively high even though mortgage rates are going up.
Need help finding a great-paying insurance job?
If you are an insurance professional, it is in your best interest to partner with a staffing expert that understands your unique skills and needs. Insurance Relief is an expert, with vast experience in the insurance industry. Insurance Relief works with brokers, carriers, and third-party administrators to locate and place the best people for positions in the industry ranging from entry-level to senior management. We invest the time to really understand what you want to accomplish and then work our hardest to find you meaningful opportunities. Give Insurance Relief a call today.