In-Demand Insurance Jobs When There is a Recession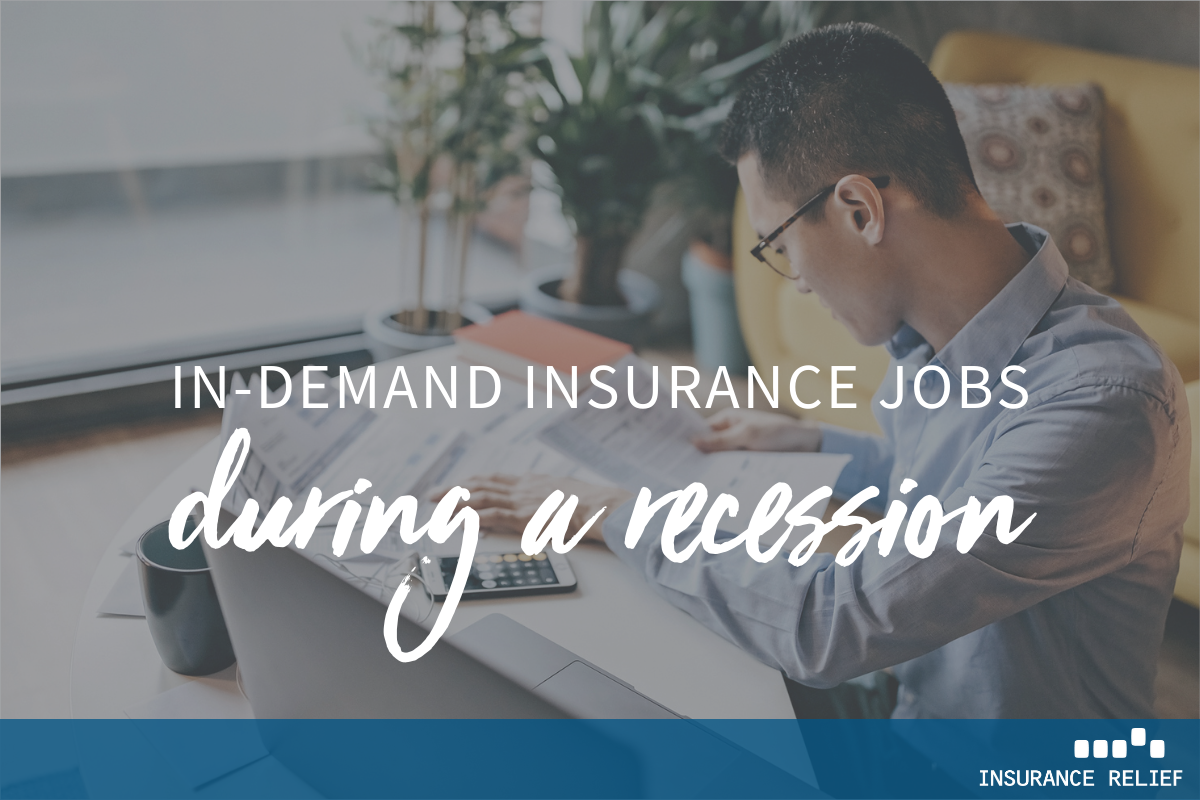 If you're looking for a job that is both durable and reliable, one that can last through economic turmoil, look no further than the insurance industry. People need insurance, and that will be as true in the future as it is now.
That makes the insurance industry more recession-proof than many other business sectors. Insurance companies are fundamentally financially conservative, and people need insurance whether the economy is doing well or not.
That also means that most of the jobs in the insurance industry are fairly recession-proof themselves. Whether you work as an agent, in claims, marketing, underwriting, or even human resources, you can be reasonably certain that your job will withstand the headwind of an economic downturn.
So it's clear that insurance generally has some of the most recession-proof jobs. And while insurance companies aren't completely immune from the effects of a recession, most homeowners still need insurance for their mortgages, and drivers still need auto insurance during one.
Even in the insurance industry, however, there are two types of jobs that are particularly resistant to economic fluctuations– actuaries and IT professionals.
Actuaries
In fact, actuaries may be even more in demand during an economic downturn. That is because the job of an actuary is to analyze risk. They evaluate immense streams of data to assess the risk of possible investments and coverages. As a result, their role is essential in helping businesses to make decisions that directly impact their bottom line.
Because of the type of work they do, they are especially valued during a recession. When the economy is ailing, assessing the risk of any endeavor becomes even more vital.
IT professionals
There are many different IT jobs in an industry as large as insurance, and they are pretty much immune to economic downturns simply because the entire economy has now become a digital one.
The insurance industry employs people in a broad range of IT specialties– PC technicians, database administrators, instructional designers, mainframe and Java programmers, systems analysts and designers, project managers and business analysts, and information systems managers.
Parter with the insurance recruiters at Insurance Relief!
If you are an insurance professional, it is in your best interest to partner with a staffing expert that understands your unique skills and needs. Insurance Relief is that expert, with vast experience in the insurance industry. Insurance Relief works with brokers, carriers, and third-party administrators to locate and place the best people for positions in the industry ranging from entry-level to senior management. We invest the time to really understand what you want to accomplish and then work our hardest to find you meaningful opportunities. Give Insurance Relief a call today.