4 Ways Managers Can Boost Employee Morale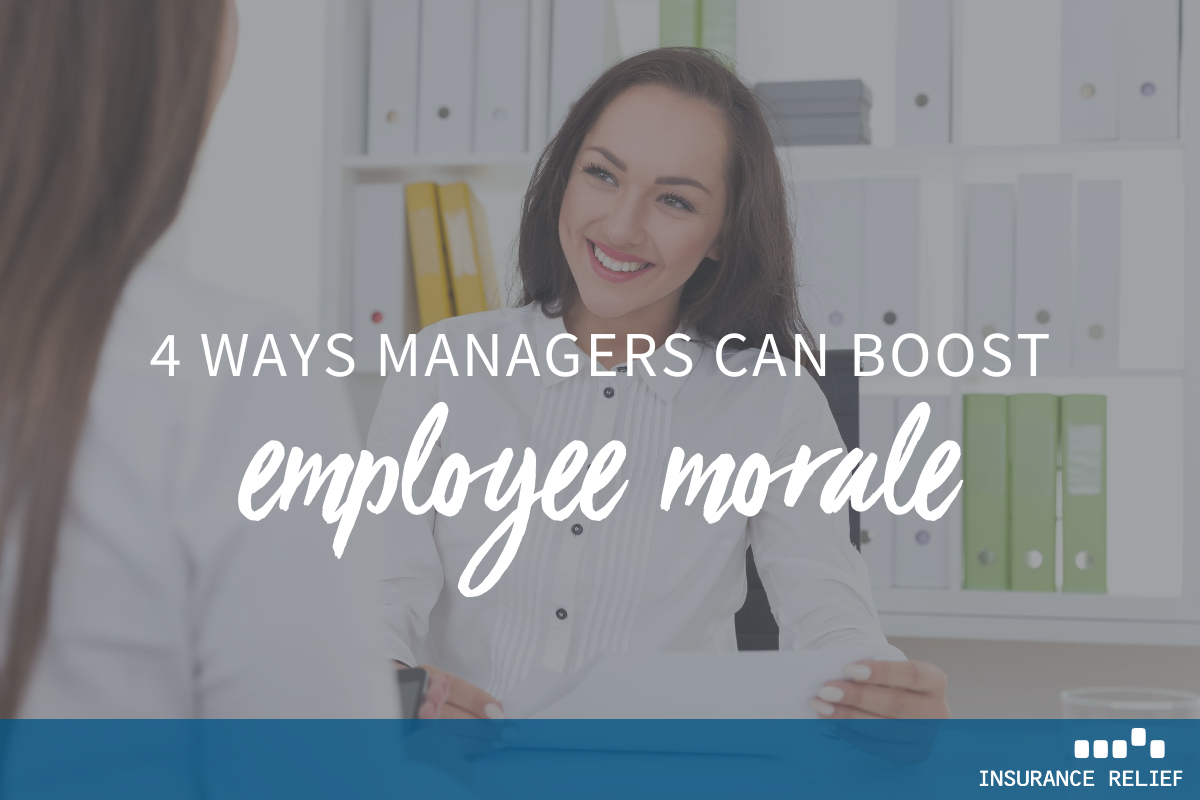 This is a time of great stress and anxiety for everybody. Our lives have been disrupted tremendously, and no one knows how things are going to play out.
The pandemic has shaken our sense of normalcy. This affects people at work also. It can have a significant effect on employee morale and productivity. It is essential for managers to take steps to help workers with their morale and mental health.
Here are 4 ways managers can help boost team spirit.
Establish goals and priorities
The pandemic has affected the entire business climate. The economy has slowed considerably, millions are out of work, and people are isolating themselves. This is going to have a significant impact on your business. Plans, goals, and strategies formulated prior to the pandemic are now outdated. People are most likely unsure of how to proceed in the new environment, which will certainly affect morale.
It is time to hit the pause button to stop what you are doing and reassess your situation and goals. It is time to come up with a new pandemic business plan, with input from workers. They all need to know what the new priorities are and the company's direction in this new environment.
Cut employees some slack
Life just became a lot harder for people, both personally and professionally. They have to acclimate to the new conditions. It will take a little time. For example, working from home presents a lot of challenges on its own, especially for people with children.
To maintain morale, it's good to give workers a little more freedom and flexibility with their jobs. If they need to take time off during the workday to visit their child's school or run a personal errand, making up the time later, they should have the flexibility to do that. Let them decide when the best time to work is for them.
Get feedback
Find out how your employees are doing. Managers need to get feedback from their workers in order to help them and learn what kinds of support to offer. To make feedback as easy as possible, managers should adopt an open-door style or have informal gatherings with employees regularly.
Facilitate communication among employees
With many people now working remotely, workers may not be interacting as much as they need to. Companies can help by providing the necessary technology to help people communicate online in real-time with videoconferencing. Managers can help to bring people together by also scheduling online social activities.
We Match People with the Right Job
Insurance Relief is one of the most respected staffing agencies focusing on the insurance industry. We take a personalized approach toward each person we recruit, matching people with the right job, and treating everyone fairly. Our efforts have earned us a Best in Staffing award. If your company is looking for the best insurance professionals, contact Insurance Relief today.