Managing Your Best Employees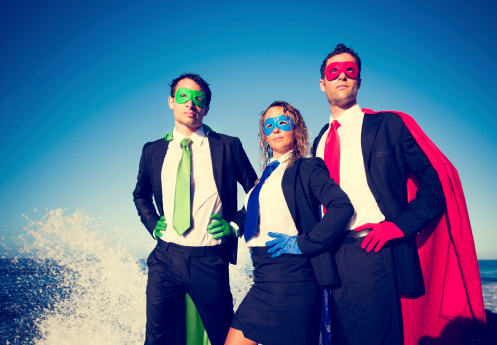 As in many things in life, when it comes to managing employees, it's usually the squeaky wheel that gets the grease. That means spending the bulk of your day correcting underperforming members of your team, leaving little time to devote to your strongest players. But the time you spend managing your best employees will likely result in a higher ROI. You'll be helping good people to become great instead of striving to get poor performers up to average standards.
Here's what your top performers need to excel:
Clear expectations. People can only meet or exceed your expectations with a clear understanding of what they are. Give them achievable metrics to reach, challenging projects to work on and ideally create those goals together so that they are fully invested in their outcome. Be sure that their objectives align with those of the company.
Ongoing feedback. Don't wait until annual reviews to let strong employees know how they are doing. Provide both structured and informal feedback regularly. No one wants to be taken for granted, so positive feedback is always welcome. Even if there are small misdirections, they are easier to correct when identified early and your best employees are probably eager to improve themselves.
Career development. Keep your best people by thinking beyond their current job, to where they can go within the company. You will find it refreshing to work with employees who do not constantly require behavior correction. Help them to make the most of their abilities and to advance their careers. Give them the tools and support they need to be their best.
Increased responsibility. Put some trust into your best people by delegating to them. They've earned it and it will free you to focus on other priorities. It's a win-win for both you and the employee. I can increase employee engagement and improve retention.
Communication. Maintain an open line of communication. Spend as much time with your best people as you do with those who need help. Rather than remediating, you can spend time brainstorming new ideas. It will benefit you and the company.
If you are an insurance professional looking to add to your team, trust the experts at Insurance Relief™. As one of the top insurance placement firms, we take the time to get to know each of our clients so we can find the best people for them. We are with you every step of the way. Give us a call today.