The Resume Tweaks You Need To Make This Year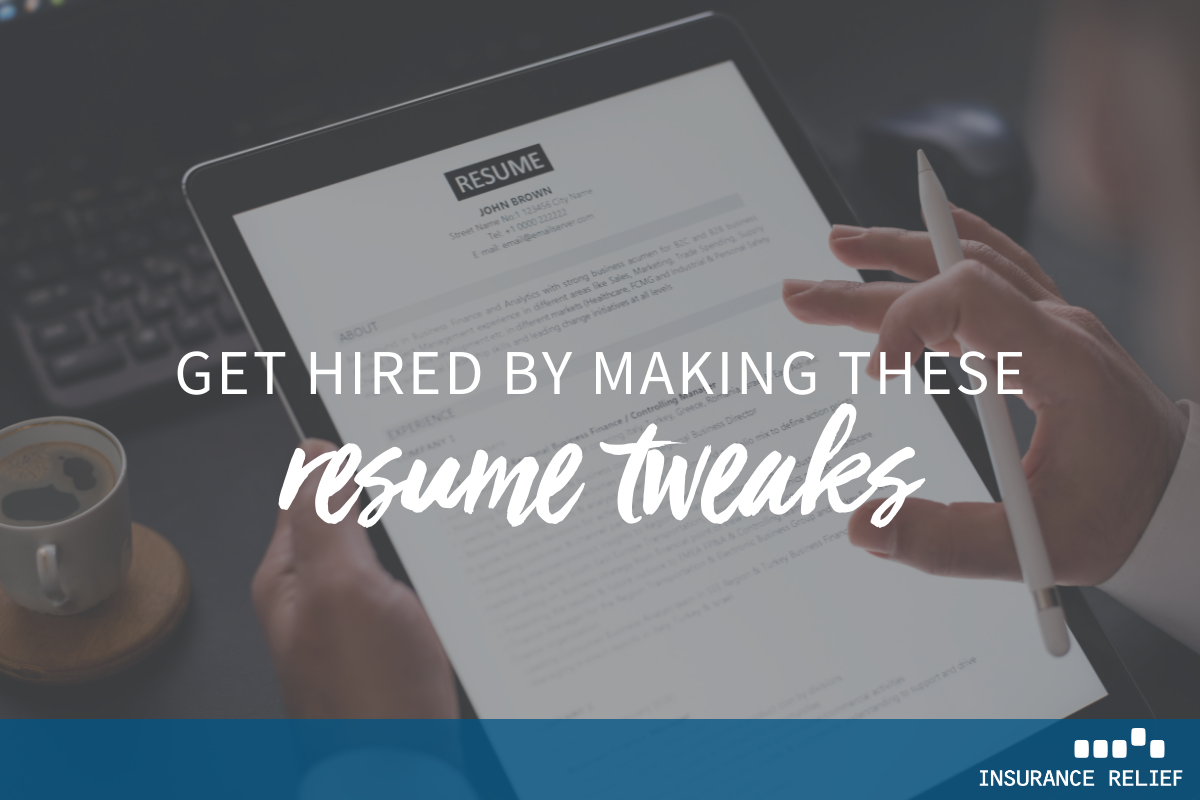 The resume. In the past, it was a document that showcased your experience and education. While these things are still important, the focus now should be on your skills and accomplishments. These are what will make the difference in finding a job.
Here are a few ideas for upgrading your resume to make it work for you.
1. Have a strong opening
Your resume should begin with a short paragraph highlighting your key skills and accomplishments. The purpose is to immediately catch the hiring manager's attention and entice them to continue reading.
Listing an objective at the top of a resume is outdated and should be avoided. It really serves no useful purpose in helping you get an interview.
Everything on the resume should be there for one reason– to sell yourself and your expertise to the hiring manager.
Also, go through your resume and take out any listing of skills or other terminology that has become outdated. You don't want to make it look like you are not staying current with the trends and developments in your industry.
2. Make use of social media
At this point, listing a street address on a resume is just a waste of space. Rather, you need to include links to your social media sites, such as a profile on LinkedIn. This is important because many employers check out job candidates online. For that reason, it is also important to keep your social media profiles up to date and professional-looking.
3. Keywords
If you look at various descriptions for a particular type of job, you will probably see the same words popping up repeatedly. They appear so often because they describe the skills, knowledge, or abilities that employers are looking for.
So it's important to include these words in your resume to make it more compelling to a hiring manager.
4. Give the resume a polished look
Your resume should have an attractive appearance, one that looks appealing to read, free of any errors.
It needs to look professional. That means you should avoid anything that is too flashy or gaudy. You may think that adding a little glitz to the resume, such as colored paper or a different color print, might help you attract attention, but it only makes the resume look tacky. So avoid all the bells and whistles and focus on an elegant and refined look that is well organized.
5. References
Just like the objective statement, the commonplace line about references being available upon request is also completely unnecessary. Who doubts that you would provide them if the hiring manager asks for them?
Find Career Success with Insurance Relief
If you are an insurance professional, it is in your best interest to partner with a staffing expert that understands your unique skills and needs. Insurance Relief is that expert, with vast experience in the insurance industry. Insurance Relief works with brokers, carriers, and third-party administrators to locate and place the best people for positions in the industry ranging from entry-level to senior management. We invest the time to really understand what you want to accomplish and then work our hardest to find you meaningful opportunities. Give Insurance Relief a call today.