Unique Insurance Leadership Traits Your Team Will Respect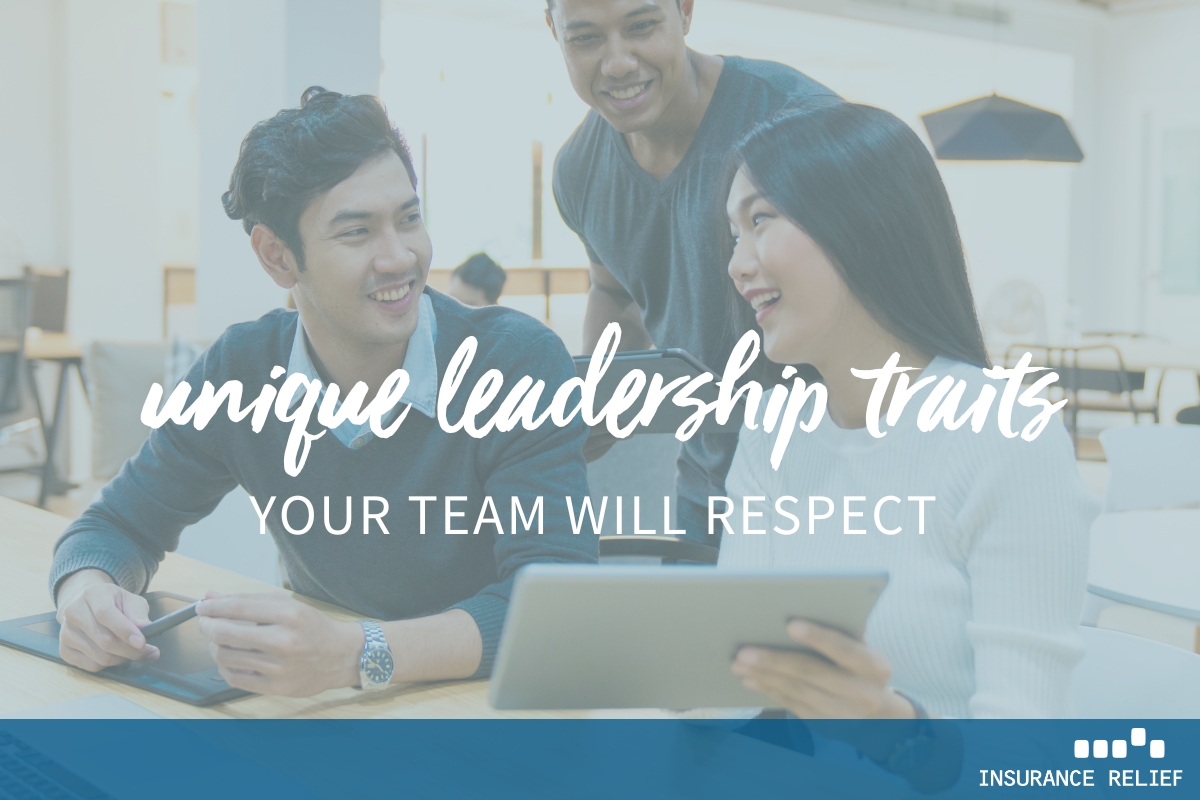 What makes a good leader? Talk to ten different people and you may get ten different answers. But you may also find some common threads in those answers as well.
Here is a list of some of the qualities generally associated with exceptional leadership.
Communication.
A good leader lets his people know exactly where they are going and what they are trying to accomplish. Goals and expectations are clear for everyone. Leaders also take the time to listen, to find out what their people are dealing with, what problems they are encountering, or suggestions they may have for improvement.
Humility.
Good leaders realize they don't have all the answers. They are eager to learn from others and rely on the advice of those who are more knowledgeable in certain areas.
Stability.
A good leader provides a working environment where guidelines are consistent. People know what to expect and how things work. There are few surprises. They don't have to worry about priorities and goals suddenly changing.
Responsibility.
A good leader takes responsibility not only for themselves but also for the people who follow them. When things go wrong, the leader is there to shoulder the blame.
Passion.
Great leaders are passionate about what they do. They have the energy, enthusiasm, and drive that inspire their workers and engage them as well. Good leaders encourage their teams and cheer them on.
Dependability.
Good leaders are dependable. Workers know they can count on these leaders for what they need. Workers can count on them to do what they say, and to be there when they are needed.
Resilience.
Setbacks and failures are inevitable. But good leaders do not allow setbacks to deter them from their goals. Good leaders learn from their failures and they have the mental toughness to put the setback behind them and forge ahead, setting an example for their workers.
Vision.
A great leader has the ability to set and communicate a clear direction.
Character.
An exceptional leader has integrity and strong ethical values.
Poise.
Confidence and decisiveness are qualities common to good leaders.
Emotional intelligence.
Good leaders have empathy and the ability to understand and connect with others.
Analytical thinking.
Strong problem-solving skills and the ability to think strategically.
Adaptability.
Flexibility and the ability to adapt to change.
Looking to recruit insurance professionals?
If your company is growing and looking for new people, Insurance Relief can find the top-notch professionals you need. We are one of the best in the business, winning a Best in Staffing award for our accomplishments. At Insurance Relief, we care about the people we recruit as individuals. We provide job opportunities that fit, and we treat our people with respect and fairness. Give us a call today.