5 Recession-Proof Hiring Strategies to Put in Place Now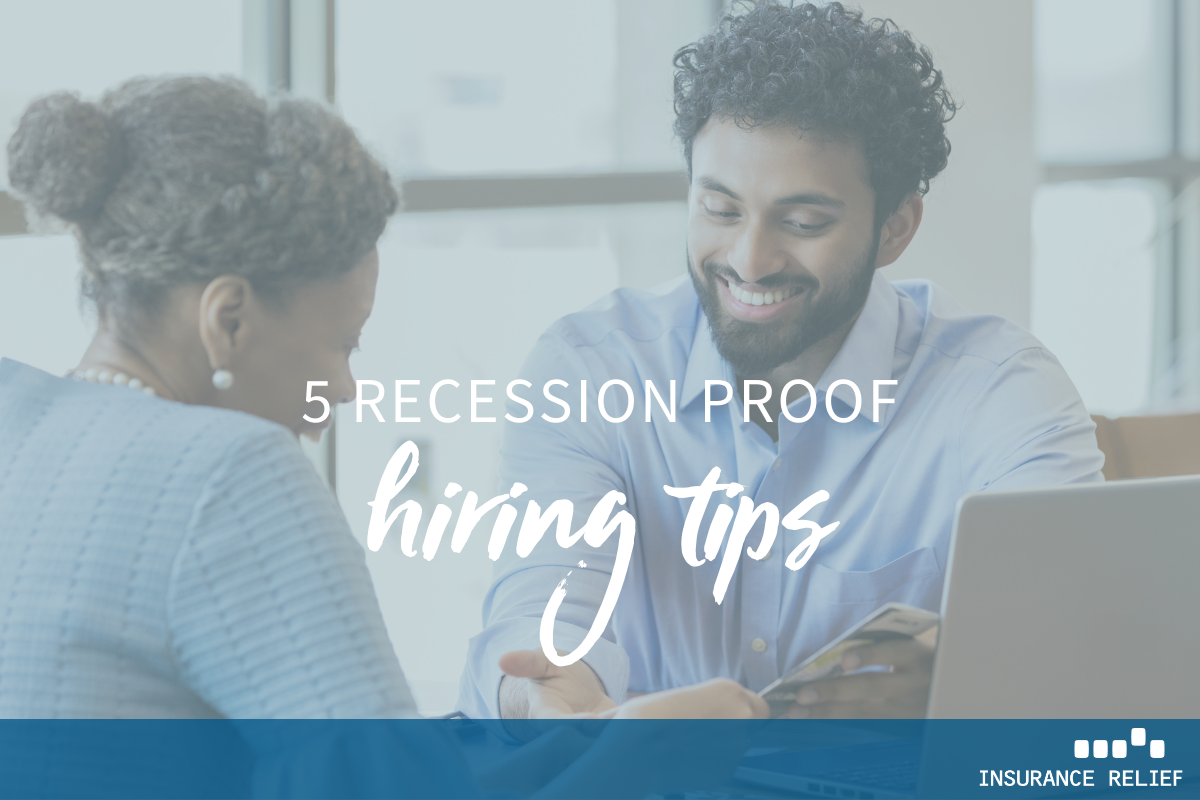 Sooner or later, the economy will dip into a recession. Companies need to make plans for how to respond when that happens. And that planning should include strategies for recruiting and hiring people. Here are a few things to keep in mind when putting hiring strategies in place.
1. Plan ahead
Don't wait until the bottom drops out of the economy to begin thinking about your hiring strategy. If you wait until the actual event, your planning may be dominated more by emotion than reason as stress levels mount, resulting in bad decisions being made.
You need to think now about how a recession will impact your business and how you will respond.
2. Work on your brand
Having a strong employer brand produces many benefits, including employee retention, engagement, and productivity. You need to maintain a strong brand, so that even when a recession hits, your company will be able to handle it without too much disruption. And that disruption includes hiring. Top talent is always tough to lure away, and it may become even more difficult during a recession if they see your company floundering too much.
3. Review your hiring sources
It may also happen that during a recession, when layoffs increase, your company may see an upsurge in job applicants as a result. When you are trying to navigate an economic downturn, you may not have the time you need to pore over all of the incoming applications.
So, before the recession hits, identify the places where you routinely find your best people. This way, when you are in the middle of a sour economy, you will know where your best job candidates are coming from and can focus on the candidates from those places, saving you time, effort and money.
4. Review job functions
Think about the jobs at your company and their importance before a recession hits. In the event of a recession, are there jobs that would not have to be filled immediately? Could they be automated or outsourced? What jobs are absolutely necessary and would need to be filled right away?
Knowing this ahead of time will help to guide your hiring during a recession.
5. Think about your flexibility in hiring
In a recession, how else can you keep things going without hiring new people? Can you rely on contractors or contingent workers, can you move people around internally or retrain? You need to know what kind of flexibility you have because this too will determine your hiring when a recession hits.
Work with the Best Today
Insurance Relief is among the best insurance staffing agencies in the business, earning a Best of Staffing award from the satisfaction survey firm ClearlyRated for high approval ratings from workers and client companies. So, if your company is looking for qualified, reliable professionals, find out what Insurance Relief can do for you. Give Insurance Relief a call today.