Do You Sell Insurance on Value or Price?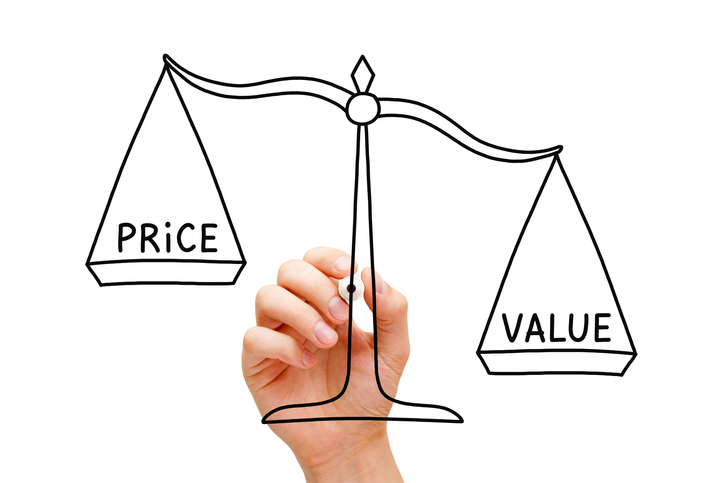 For most people, price is the first thing they look at when choosing insurance; however, it is not the only thing. Price alone cannot close a sale. People also want to know what kind of value they are getting for their money.
As a salesperson, you need to explain to the client what kind of value they are getting. Here are a few ways to do that.
Explain how the claims process works
Show how the company helps people file claims and helps them through the process. To make things more compelling, give a specific example of how the company worked with a person in the claims process.
Inform them
Most people do not know how insurance works; they only think they do. Explain to them how the entire process is designed. Seeing your expertise will make the client feel more comfortable by knowing you will be there to help them with their insurance needs.
Talk about discounts
Explain the discounts offered, what discounts the person qualifies for, how much of a discount they will get and why the company offers such discounts.
When the customer sees the discounts, they'll feel satisfied knowing they're getting the best deal and will see the value of having you for an agent.
Ask questions and listen to the answers
This is the only way to find out what the real concerns of the customer are; what they want to know more about in their insurance policy. This will help you to determine what values you need to focus on.
Ask why they bought something
It could be anything – house, car, television, fishing rod. The person will probably talk about the features of the product, not the price. They bought the car, for example, because of the mileage, the design, the type of engine; in other words, the value offered by the product.
Then you can make a comparison to get them thinking about value of insurance as well.
About Insurance Relief – Insurance Industry Recruiters
Insurance Relief is committed to establishing ourselves as a premier provider of strategic, high-quality insurance staffing services. We aim to be a true career partner – helping talented insurance professionals maximize their career opportunities. We give our employees the opportunity to grow personally and professionally. If you are seeking a challenge and want a long-term growth opportunity in a well-established company, don't pass this opportunity up and contact Insurance Relief today.