Five Reasons to Partner with Insurance Relief for Your Hiring Needs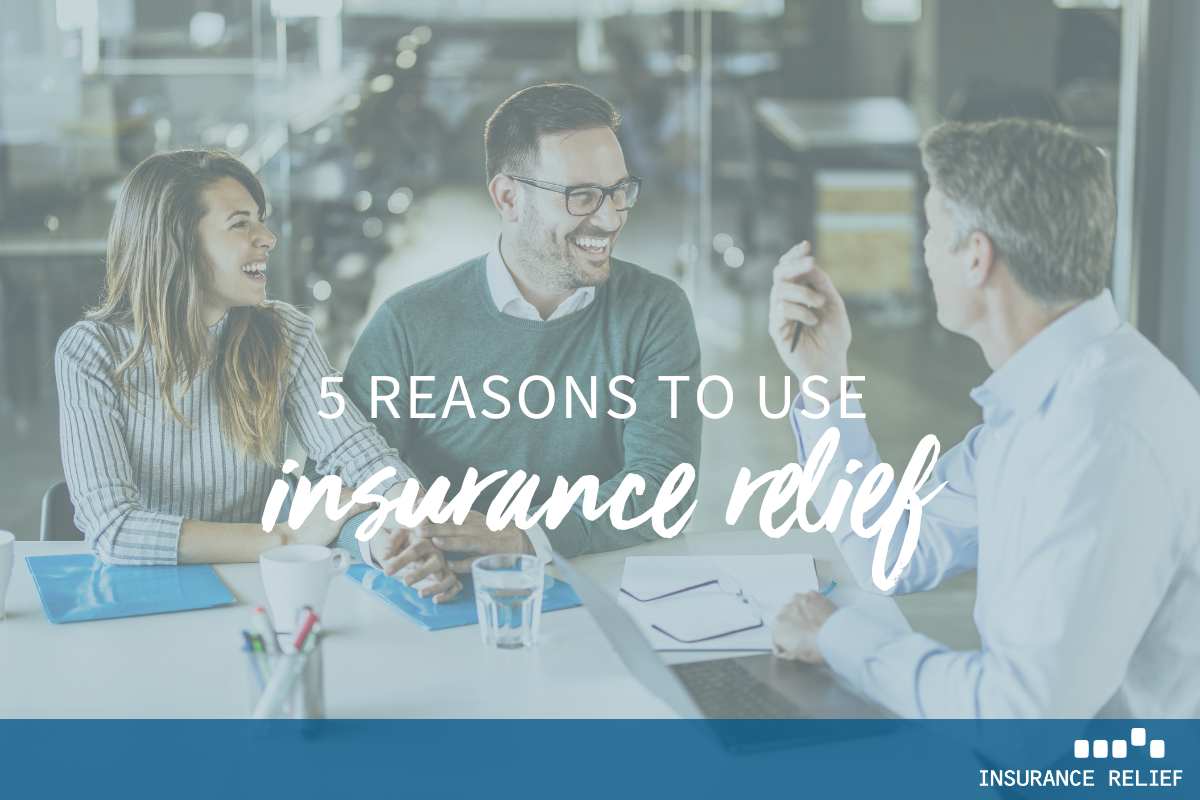 If you are looking for a staffing agency to assist your company with your hiring needs, you can do no better than working with Insurance Relief. The reason is simple– not only do we know the insurance business inside and out,  we know the staffing business as well.
We fill jobs in the insurance industry and only in the insurance industry. So we know what insurance companies need, and we know how to find the people who can meet those needs. Here are five powerful reasons why Insurance Relief can help you.
We know insurance
We know insurance and we know staffing. We do the hiring process so you can focus on your business. Because we focus exclusively on the insurance industry, we can help brokers, carriers and third-party administrators handle their business by finding the best people for a broad range of positions.
We will work with you to identify what your staffing needs are and the skills that are needed to fill the job. We will develop a customized recruiting strategy, using our expertise to find candidates that meet your exact requirements. We work to form lasting, collaborative relationships with all of our clients, relationships based on trust and honesty.
We can provide support and professional personnel, project specialists, temporary employees for seasonal and peak workloads, and vacation extended leave coverage.
We provide a range of benefits for your business
By using Insurance Relief, you can reduce your personnel expenses and unemployment liability, control your benefit costs, meet your project deadlines, minimize employment risks, manage resource constraints, stay focused on your priorities, avoid making hiring mistakes, reduce turnover, improve morale, and improve profitability.
A thorough evaluation process
We conduct both a phone screening and in-person interview to identify the skills of our candidates. Candidates also need to submit a comprehensive application. We conduct a behavioral interview to identify where the person would make the best fit. We conduct reference checks. We provide an orientation. And depending on the client's needs, we'll do drug screening and background checks.
A large network of candidates
We pride ourselves on having a considerable inventory of screened employees who are ready for work in one of seven core positions.
We can fill a wide range of positions
Because we focus exclusively on the insurance industry, we are able to fill many different positions depending on the need. We can fill most jobs in personal, property, and casualty lines of insurance, as well as in workers' compensation, claims, and employee benefits.
Looking to recruit top insurance professionals?
If your company is growing and looking for new people, Insurance Relief can find the top-notch professionals you need. We are one of the best in the business, winning a Best in Staffing award for our accomplishments. At Insurance Relief, we care about the people we recruit as individuals. We provide job opportunities that fit, and we treat our people with respect and fairness. Give us a call today.